The annual Xavier University Festival Days is here. In line with the ASEAN Economic Integration in 2015, the theme of this year's festivity is "2033: Beyond Character, Beyond Borders." The event will run from December 3 until December 6.
XU envisions to be a major player in education in Southeast Asia. As an institution, it challenges the entire Xavier community to view and nurture things based on an ASEAN perspective.
Kagay-anons, ladies and gentlemen… here is the schedule of activities of Xavier University Festival Days 2014.
The celebration is not complete without an academic open house for everyone. Take this opportunity to tour around Mindanao's first university.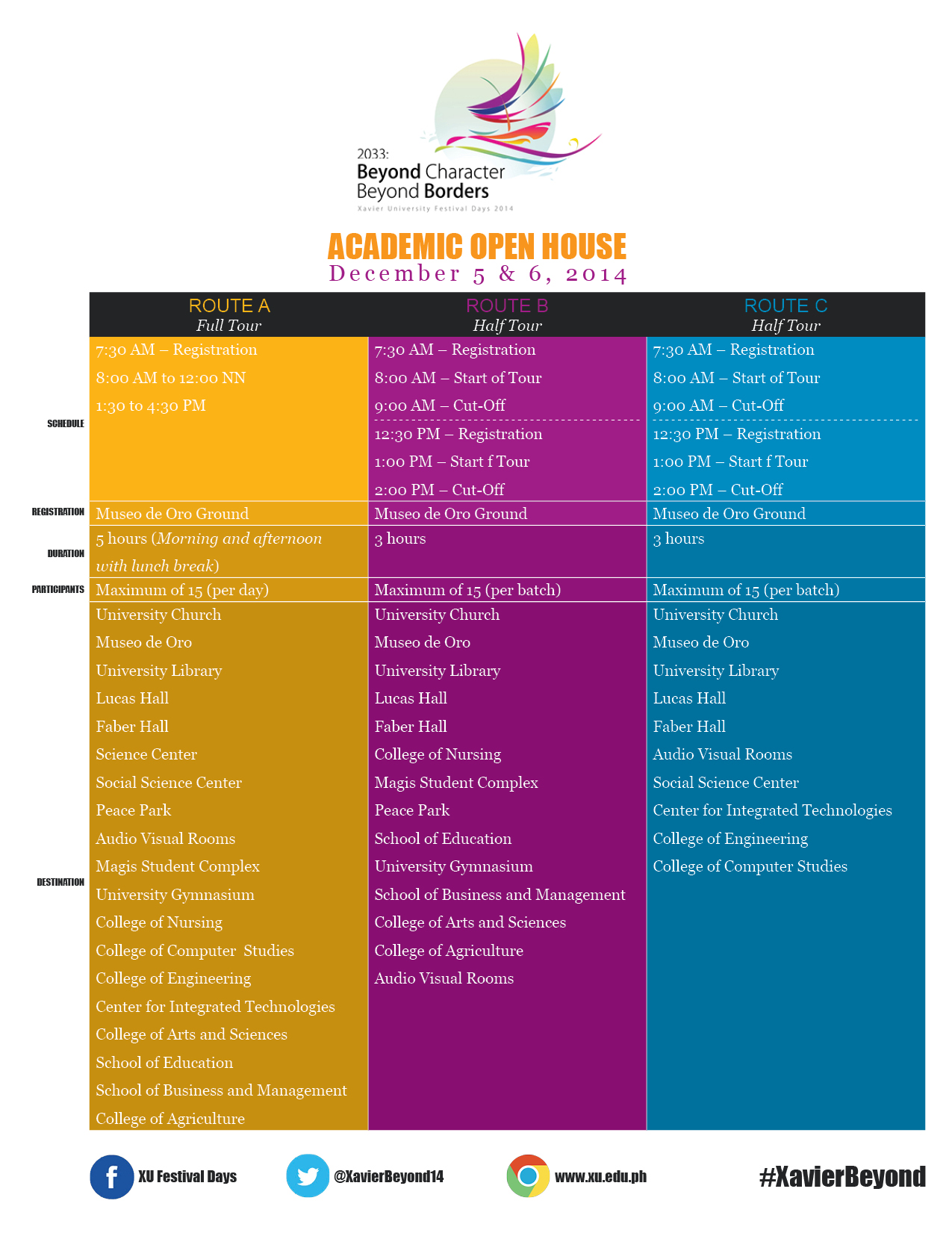 To know more about the celebration, visit Xavier University's website here.